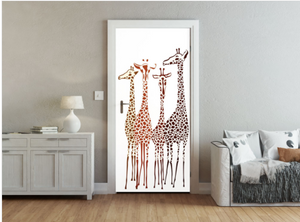 Try something new and fun with our ready made Door murals.
Imagine walking past this high traffic area and noticing this gorgeous design - it really stands out and brings animals and nature indoors!  Printed on woven wallpaper Easily applied with a wallpaper adhesive.
Available in 1 size: 0.95m wide x 2,1m high.