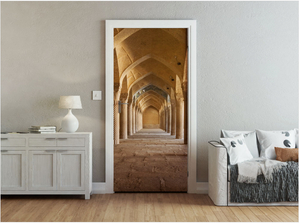 This beautiful design will transport you to a destination you may have once visited or dream to visit. This design adds depth and makes the room feel bigger.

Our Door Murals are printed on High Quality non woven wallpaper designed for high traffic areas. They're tough, scuff-resistant, flexible, and designed to be installed in minutes.
Available in 1 size: 0.95m wide x 2,1m high.